About
Who We Are And What We Do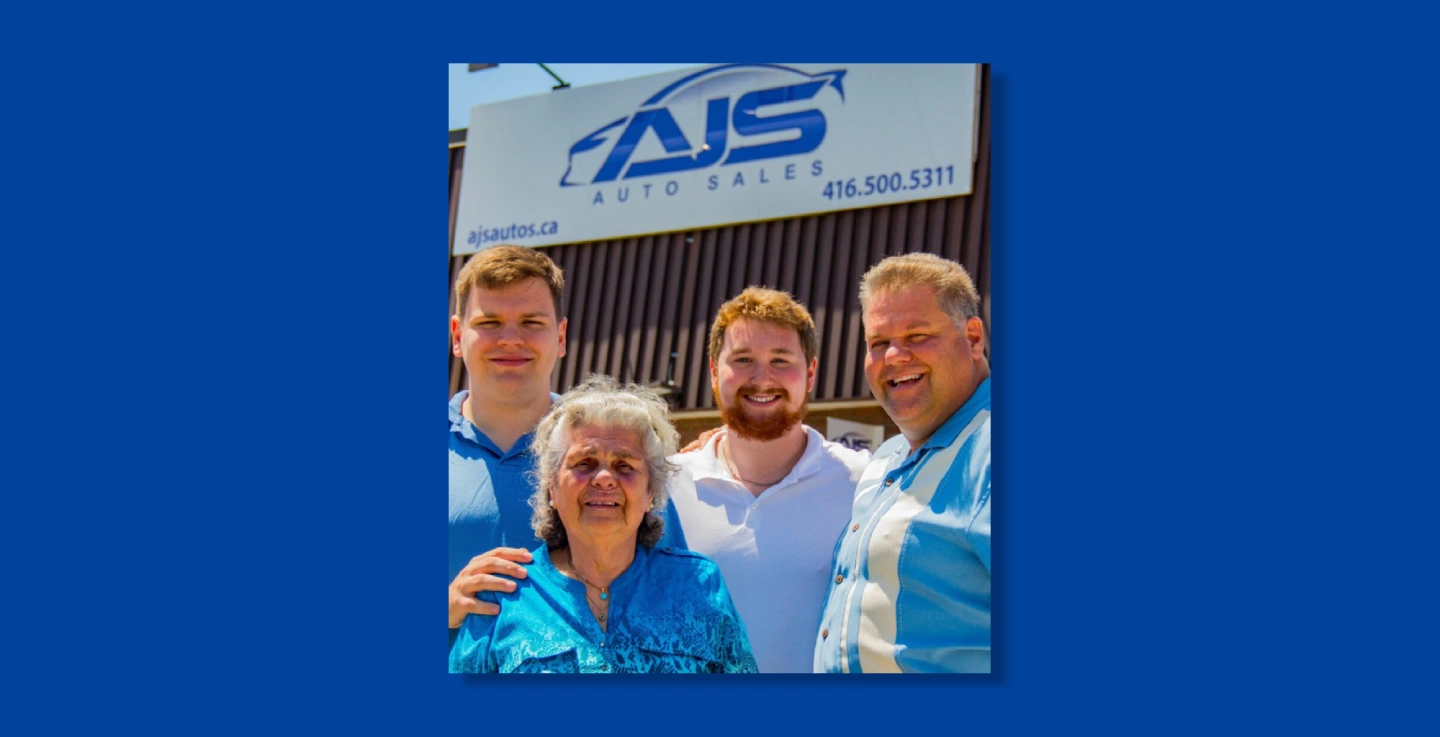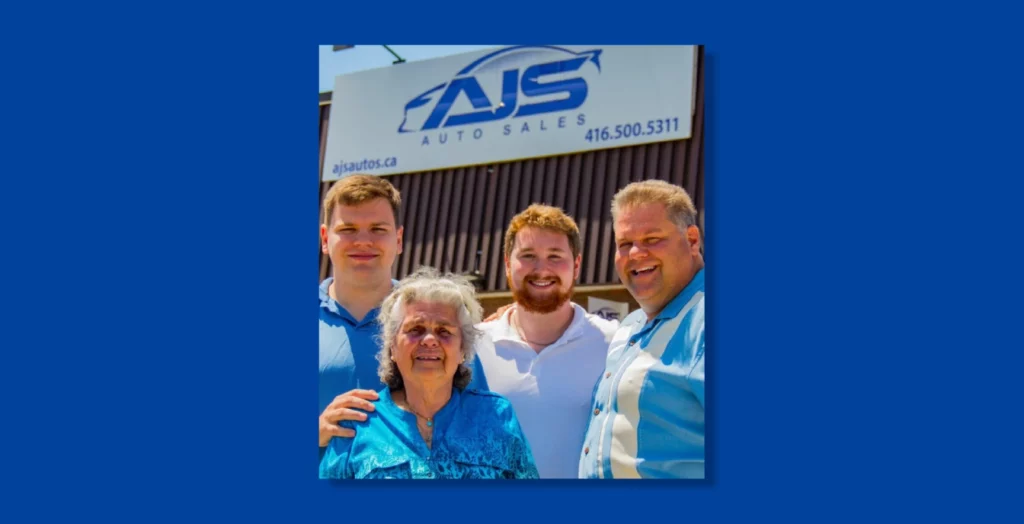 AJS is a family-run business. Through core values like HONESTY, INTEGRITY and TRANSPARENCY, we have created AJS Auto Sales with the express interest to meet our vision:
To be the best community based one-stop shop for purchasing a quality pre-owned vehicle.
We will accomplish this with:
Customer-centric principles and service offerings, AJS Auto Sales will provide reasonably-priced pre-owned vehicles to consumers.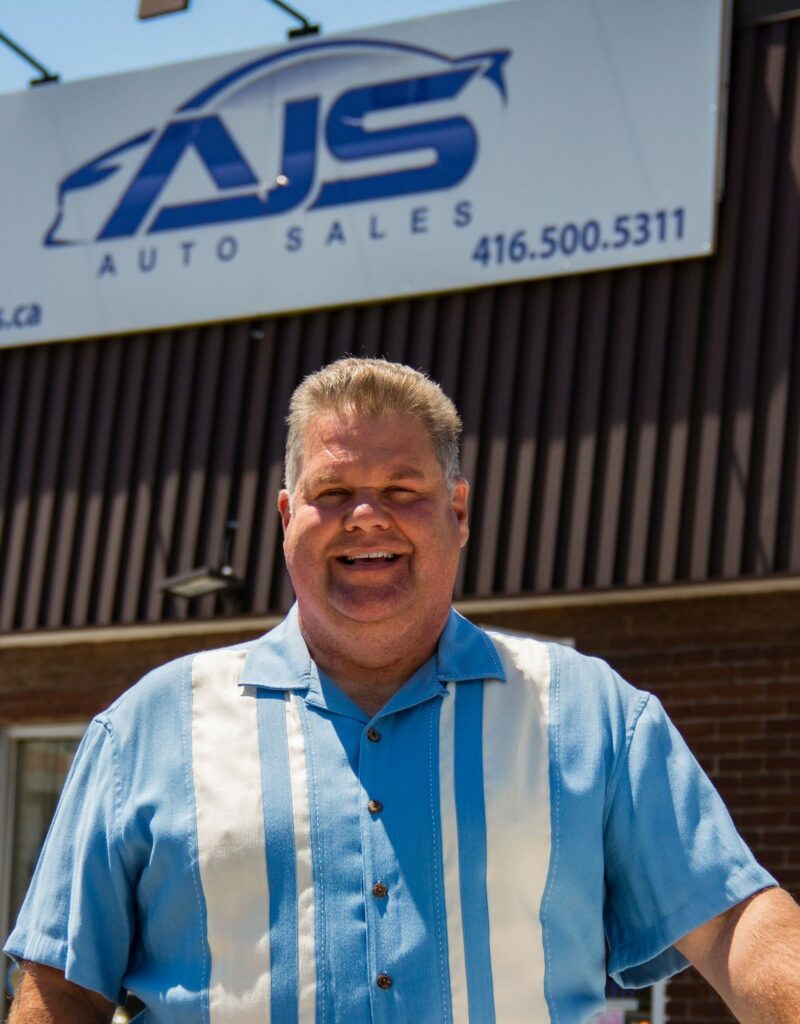 Managing Director – Anthony Picilaidis
A savvy, accomplished customer-centric leader with many years of operational experience, has been a serial entrepreneur for the majority of this professional career. During his career, Mr. Picilaidis has been highly regarded for providing expert operations management, delivering customer success and cutting-edge technology solutions for multiple corporations. He maintains an uncompromising focus on high-quality standards and delivering customer success. Drawing from his passion for cars and the automotive industry, utilizing his vast knowledge of cars, and his many contacts in the industry, Mr. Picilaidis is building a strong foundation for the AJS team. As the Managing Director for AJS, he will provide the leadership, guidance required to grow AJS into a local automotive institution. Mr. Picilaidis holds an MBA from Queen's University, a B.Sc. (ComputerScience) from the University of Toronto and is also a CMA, CPA.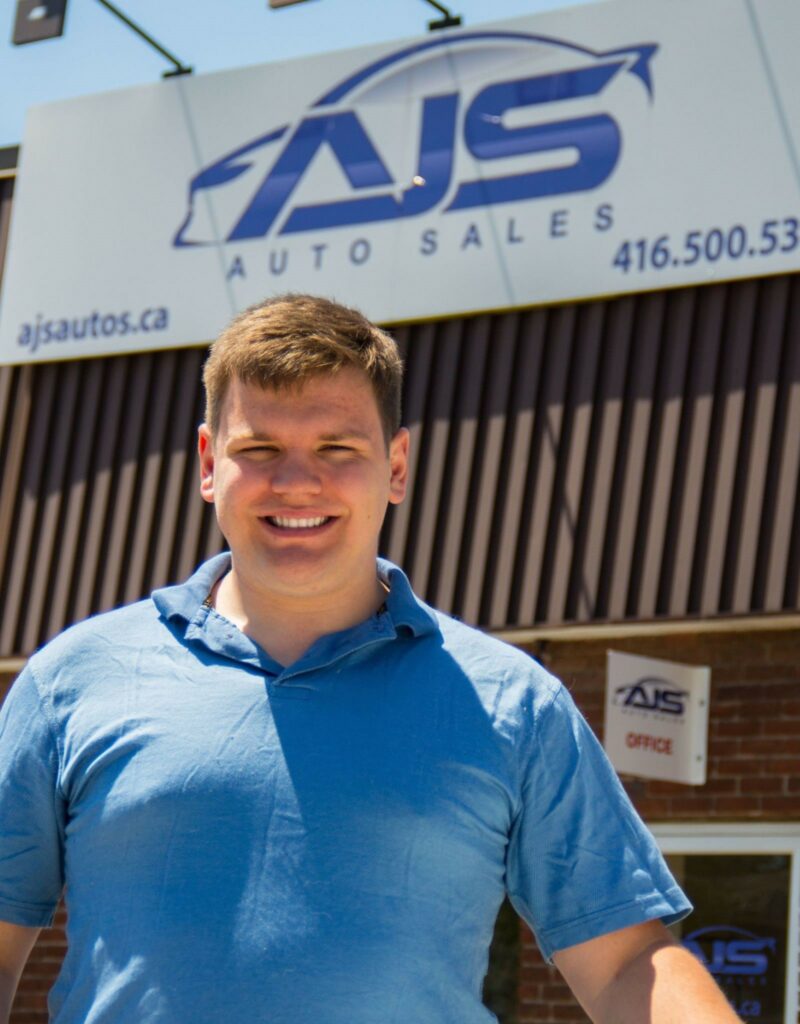 Assistant Manager – John Picilaidis
An energetic young man, Mr. Picilaidis with a passion for cars. He possesses and in-depth knowledge of many vehicle brands and models. As with every young man, John spends his time balancing work and university studies. He continues to welcome the opportunity to be part of a small dealership and have his hand in how the business is developed.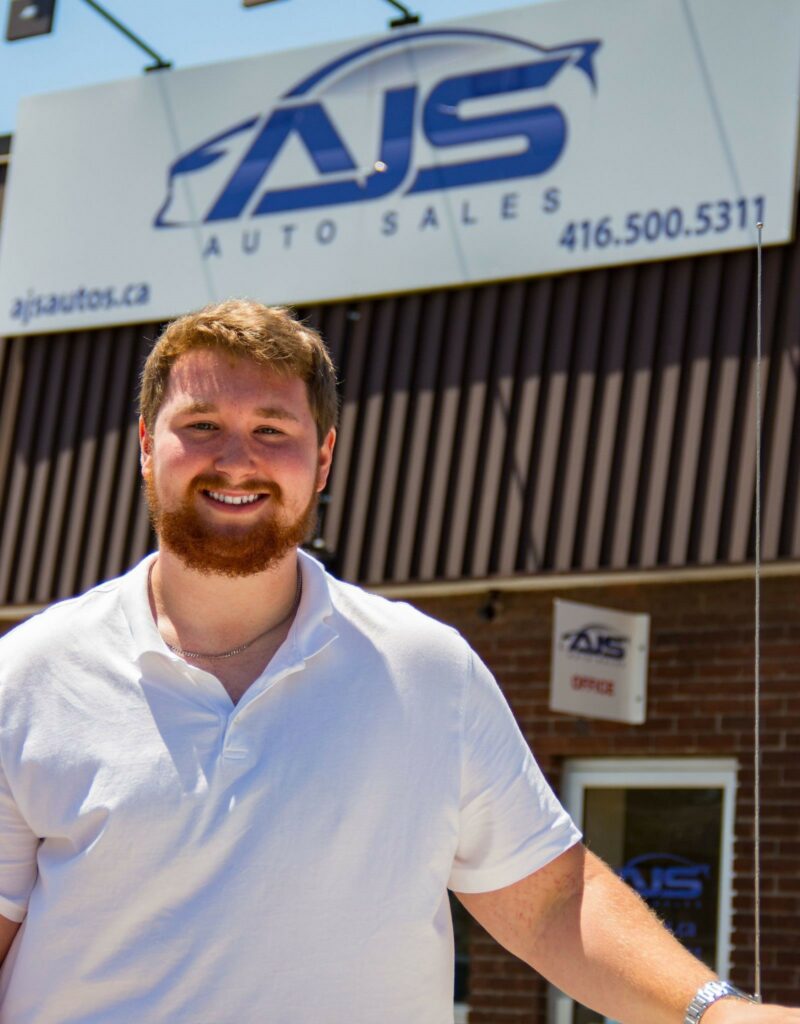 Social Media Manager – Stephen Picilaidis
Mr. Picilaidis is full of energy and has passions in automobiles, racing and photography. At AJS, he is able to combine his passions and is creating a basis for a long career in the automotive industry. In addition to taking all the photos for AJS, Stephen assists with general duties within the dealership and when not at university, he manages the back-end of the dealership.
Rated - Based On Google Reviews
★ ★ ★ ★ ★

Went to AJS to check out a car. Although I did not purchase this vehicle, Anthony was very accommodating and honest. Never felt pressured. It was a pleasant experience!
★ ★ ★ ★ ★

Long term review: I bought an ex Toronto Police Honda Accord V6 from Anthony in summer 2021 and it has since been one of the most reliable cars I have ever owned. Arranging a time to see and buy the car was very easy and the sale was very smooth. When I'm in the market for another used vehicle I'll start with AJS.
Charles Ugbaja
7 months ago
★ ★ ★ ★ ★

Bought a van from Ajs. I am happy with my purchase. Honest and good business over there. Kept thier word on all the bells and whistles. I would recommend them to anyone.
★ ★ ★ ★ ★

The stars are deserved. After some research I found that this family run dealership has had an excellent reputation for many years. My wife and I purchased a car from AJS in Aug/2023. Stephen was very helpful and reviewed the car with us in a honest and pressure free manner, pointing out any issues (which were minor) while we considered the purchase. 5000 km and a couple o
★ ★ ★ ★ ★

After having my beautiful 2010 Audi A5 Convertible written off from a run in with a deer, I was on the hunt to replace it at found it at AJS. Anthony and Stephen were wonderful to work with and I'm back on the road. I highly recommend checking them out when looking for a good quality used car.
Quinn van Noppen
7 months ago
★ ★ ★ ★ ★

Great experience all around for acquiring a new car! Good communication and help from Anthony with figuring out the best options for me. A great family run business I'm glad I went to, thanks guys!
ghyslain sabourin
7 months ago
★ ★ ★ ★ ★

Just bought a used Taurus from them. Even though it was a pain to travel all the way from my home-base to their location, it was well worth it. They were friendly and helpful. They went the extra mile to make sure we were happy with our purchase. They are small, personable and effective. I would buy another car from them in an instant.
★ ★ ★ ★ ★

Bought a 2013 Nissan Rogue. Anthony and his son were very nice and helped me with the car I wanted and took an extra mile to have all the formalities done and the car delivered as per my timeline. Best car buying experience. Very nice people with exceptional service.
tarman arman
8 months ago
★ ★ ★ ★ ★

Life is too short. We meet people from all walks of life through our journey and we are all different from eachother; we might meet again or maybe not, who knows...but if we meet the same person again, so let's face eachother with a smile and mutual respect. To AJS Auto Sales goes all the stars.
★ ★ ★ ★ ★

Just picked up a new car from AJS. Must say they made it very smooth and simple transaction and followed through with their word. I recommend if looking a used vehicle.
Hammad Mazhar
11 months ago
★ ★ ★ ★ ★

I purchased a 2016 Honda Accord from AJS autos in December 2022 and I couldn't be happier. Anthony and his sons were very professional and courteous through out our dealings. The vehicle is flawless and I have had no issues so far. Its a great family run business that is honest which is very unusual to find these days.
★ ★ ★ ★ ★

We upgraded my wife's car at AJS. This family business is outstanding. Friendly faces and reliable service at reasonable prices, they have all it takes to provide you with a great car buying experience.
★ ★ ★ ★ ★

I purchased a 2013 Ford Taurus police interceptor from AJS and I couldn't be happier! Anthony was amazing and very helpful. He tried his best with what budget I had and he went beyond my expectations. It's an honest family run business. I would gladly recommend AJS AUTO SALES to anyone wanting to buy a reliable used vehicle.
★ ★ ★ ★ ★

I recently purchased a Mercedes Sprinter Cargo van from AJS. This family-owned business is run in a very professional manner with friendly and courteous service with fair pricing. Anthony was very knowledgeable, honest and helpful in providing answers to my questions regarding the van. His communication was excellent as he answered my questions promptly through phone, email and text. He made the car buying experience go quick, smooth and effortless. After purchasing the van without a warranty, there was a minor issue that Anthony addressed and was very accommodating to fix the issue in a timely manner to my satisfaction which made me very happy!!! He truly wants his customers to have a great buying experience and enjoy their purchased vehicle!!! Overall my experience was a very positive one right from the beginning from viewing, to test driving the vehicle, to negotiating a fair price and vehicle delivery. I would recommend AJS to anyone ready to buy their next vehicle.
★ ★ ★ ★ ★

Very great family run business. Anthony was very helpful and caring when it came to the car and making sure that I had the right warranty and that everything was working great with the car. He's a straight up no bs salesman, he called me to reschedule the pickup due to a small part that needed to be replaced, he replaced it and I picked up the car a few days later. Not every salesman would even bring up the broken part, never mind replace it at no extra charge. I definitely recommend this dealership for anyone looking to buy a used car at a good price and great customer service :)